This site was created in order to provide troubleshooting assistance to fellow GPS owners and to also offer an alternative means to get their GPS's repaired quickly and at a lower cost.

Our GPS experience, began in December of 2007, when we purchased our first GPS. Three days later, the on/off power switch broke. Needless to say, we were very dissapointed.

Because we purchased our "new" GPS through an online auction on eBay and from a so-called "Authorized Dealer", the manufacturer was very unsympathetic and refused to honor the warranty. So, we decided to do some research and we purchased the necessary tools to take apart our GPS and repair it ourselves.

We discovered that our GPS problem was due to a product design issue. As Engineers in Electronics, we developed a permanent solution to the problem and have helped literally thousands of GPS owners return their units back to full functionality. Since then, we have been able to expand our services to repair other GPS models & problems.

Our staff has been actively involved in the Electronics Industry for 30 years and we have repaired many devices, such as Televisions, Radios, VCR's, Digital Cameras, Computers, Guitar Amplifiers, Cell Phones, CB Radios and Ham Radio Equipment.

At SHARCNET-USA, we don't charge by the hour and we don't charge a huge "flat rate". A flat rate is great if you've dropped your GPS into the lake or ran it over with your car but it's not such a great deal for someone with just a bad power switch or a dead battery. At SHARCNET-USA, you only pay for what's broken and you get your GPS back, not a refurbished one.

So, if you have a problem with your GPS, Please feel free to fill out a Repair Request/Quote Form, which is located at the left-hand menu. We'll be more than happy to discuss your GPS problem with you and attempt to offer a possible solution to resolve the problem.

Due to liability issues, we can not provide [DIY] (do-it-yourself) repair information or parts. Please allow us repair your unit for you. We have literally thousands of satisfied customers and we guarantee our work.

Best wishes & safe travels,
SHARCNET-USA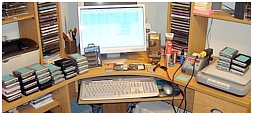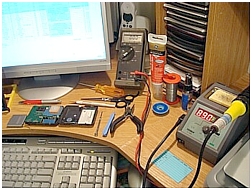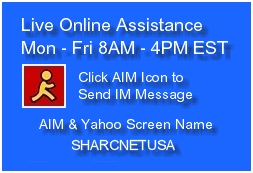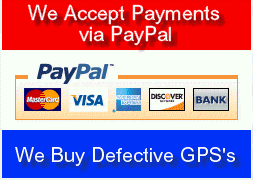 Visitor Counter


Last Update: May 11, 2013