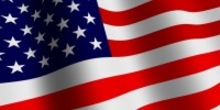 South Hills Amateur Radio Club, Inc.
Pittsburgh, Pennsylvania
KS3R / N3WX / W3PIT
www.sharc.org
www.sharc.net


SHARC Founding Vice-President
Ron Lentz - N3WX
1960-2002

© South Hills Amateur Radio Club, Inc.


Make a Tribute to Ron Lentz - N3WX
[View Past Tributes]
Please make your tribute to Ron below.
The only required fields are your name, and comments. The rest is optional.


Note: South Hills ARC reserves the right to remove any submissions
which may be found to be offensive or deceptive.